SMALL BUSINESS WEBSITE DESIGN
Small Business website Design should be professional, presentable and make an excellent impression on the visitor!
While I understand the web and web design, I also understand that you have a business that needs to succeed online. There is another element to this, your visitor experience, and this is our main focus.
I don't only design websites, I create user experiences for your clients.
I focus on Search Engines and Mobile users as this is where most of your web site traffic would come from
I blend all of this together carefully and hand over a complete, high quality product that is not only search engine friendly, but very much user focused.
With 18 years of Webdesign experience behind me, I am positively sure what works for web sites and visitors.
Your web site needs to be a well oiled business tool that generates leads in a simplistic but automated way.
I achieve this by putting the correct elements in place and developing funnelled landing pages, rather than slapping together a web site, just for the sake of having a website.

Small Business Website Design cost vary greatly and it always depends on many factors. I have therefor not given any specific packages on this page and I would like us to discuss your specific needs.

Be prepared to get guided by our expertise, work with us and let's make your small website AWESOME!
GET A SMALL BUSINESS WEBSITE QUOTE
WHAT CLIENTS SAY ABOUT US ON FACEBOOK
HOW I CAN HELP YOUR BUSINESS
ONLINE MARKETING
Need more Clients? Get them while they're intentionally searching for your products & services
SOCIAL MEDIA MANAGEMENT
Let's link you to your IDEAL Clients leveraging the power of Social Media platforms
MANAGE MY SOCIAL
LOVED BY CLIENTS
Tiaan Hoogstad
Marketing Manager Audiotech Inc.
"It was an absolute pleasure working with Hosting-Webdesign on both our websites audiotech.co.za and bosepro.co.za. Their keen sense of style and professionalism is unparalleled to any website design company I have ever worked with. I would recommend them in terms of their effective and efficient designing together with excellent customer service and after sales satisfaction."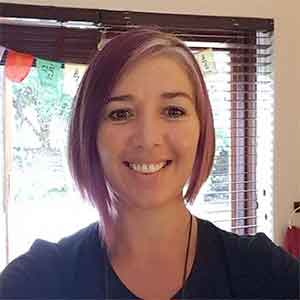 Cathy Lee
Owner - Therapy at work
"We at Therapy at Work feel that the service we have received from hosting and web-design has been outstanding and refreshing, we would like to give any recommendations that you and any of your clients may need. Thank you for your wonderful and accurate service you have delivered to us to date" - Cathy"
Natasha Alexandra
Founder of Flower Energy
"Terence has done an amazing job on my website and is running my Google adwords campaign, which is already attracting business after less than a month. If you are looking for personal, reliable service contact Terence"